Bye, Bye, Bleachers! Hello new SCSO Choral Risers!
The SCSO reached its mini-capital campaign goal
of raising $121,000 in a record 3 days!

Bye, Bye, Bleachers Video Celebration
For 24 years, the SCSO has presented their large Chorus on stage by renting costly and uncomfortable bleachers from a local vendor that has since gone out of business.
With their plans to return to the stage in Spring 2022, the SCSO Board and its Members knew that it was finally time to invest in its future with customized choral risers that would wrap around their professional orchestra, providing an enhanced visual and acoustical environment for both the performers and audience members.
The SCSO Choral Risers Mini-Capital Campaign Goal was to raise $121,000 by early December 2021.
In 3 days, thanks to the generosity of SCSO Members and Board Members, the SCSO Team reached its $121,000 goal! Operation warp speed! Bye, Bye, Bleachers Video Celebration
Wenger Corporation (Minnesota) built and delivered these huge custom risers in late February 2022, in plenty of time for the SCSO's May 14 Verdi Requiem début in the recently renovated SAFE Credit Union Performing Arts Center in downtown Sacramento.
We honor the combined kindness of the six donors who made this campaign happen at warp speed:
Marcy Ayanian, Sam & Marilyn Allison, Donald Kendrick,
James McCormick, Rani Pettis
Our investment in new choral risers will give the SCSO a well-deserved lift and help us rise again! This success story speaks volumes about the SCSO's ongoing resilience and dedication to our Community.

Bye, Bye, Bleachers Video Celebration
Interested in showing your support for the SCSO via Giving Tuesday or our Year-End Appeal? 
Scan QR Code to support the SCSO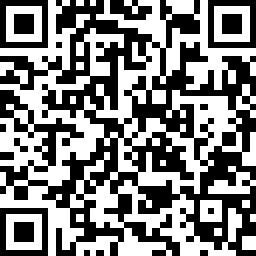 For information call 916-536-9065 (M-F) or email the SCSO