Big Day of Giving has become an important part of the SCSO's financial health.
This year's Big Day of Giving is on Thursday, May 5, 2022.
Offline giving for Big Day 2022 begins on April 21, 2022.
4 EASY WAYS TO GIVE
1. Donate online to the SCSO's Big Day of Giving 2022.
2. Or scan the QR code below to donate online on May 5th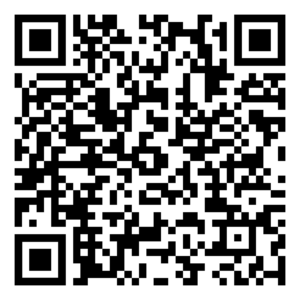 3. Or Make a credit card donation by phone.
Simply call the SCSO Office at (916) 536-9065 on May 5th.
4. Or drop by with your donation payable to SCSO on May 5th
SCSO, 4025 A Bridge Street, Fair Oaks, CA 95628
Your Big Day 2022 donation will help the SCSO outlast the current pandemic so that we can once again expand an awareness of live performance and classical music in the region in many ways:
Supports SCSO's growing educational and community outreach programs.
Supports production costs that average $75,000 – $85,000 per concert.
Helps the SCSO maintain its low ticket prices, for family attendance at SCSO concerts.
Keeps the SCSO moving forward as one of Sacramento's best performing arts value.
Conductor Donald Kendrick and our Board ask that you join in supporting the SCSO, one of Sacramento's premier performing arts organizations! The SCSO is a 501(c)-3 non-profit; your donation may be tax-deductible. TAX ID: 94-3259903
The SCSO continues to earn respect and recognition throughout northern California for many reasons:
Fiscally sound since its origin 26 years ago.
Local professional caliber singers supported by local professional orchestra players.
Critical acclaim for innovative classical programming.
Ten professionally mastered compact disks.
Moderate ticket prices for greater community access to live performance.
Regular Outreach activities to the Underprivileged, Students, Veterans
The SCSO is an Award-Winning Arts Organization:
The Arts Excellence Award – Arts & Business Council of Sacramento – 2002
Best of the Best Outstanding Nonprofit of the Year 2002
Arts Executive Of the Year Award – Arts & Business Council of Sacramento
Best Example of Talent & Efficiency – Sacramento Magazine – 2003
City & County of Sacramento Resolutions – Spring 2005
The American Prize – 2010
Music Community Engagement – Spring 2011
National and International Cultural Ambassadors for the Sacramento Region
(All tours are self-funded)
May 2003 – Carnegie Hall Debut

July 2004 – International European Concert Tour
Munich, Prague, Vienna, Budapest

July 2006 – International Concert Tour of China
Beijing, Tianjin, Xi'ian, Jinan (Sacramento's Sister City) The Great Wall

June 2008 – Walt Disney Concert Hall Debut – Los Angeles –

June 2009 – Canada – Vancouver & Victoria, British Columbia

June 2013 – Italy Tour – Venice, Florence, Lucca, Rome

July 2015 – Paris, Normandy, London

June 2017 – Latvia, Estonia, Helsinki
(Extension to St. Petersburg, Russia)

June 2019 – Austria, Slovenia, Croatia