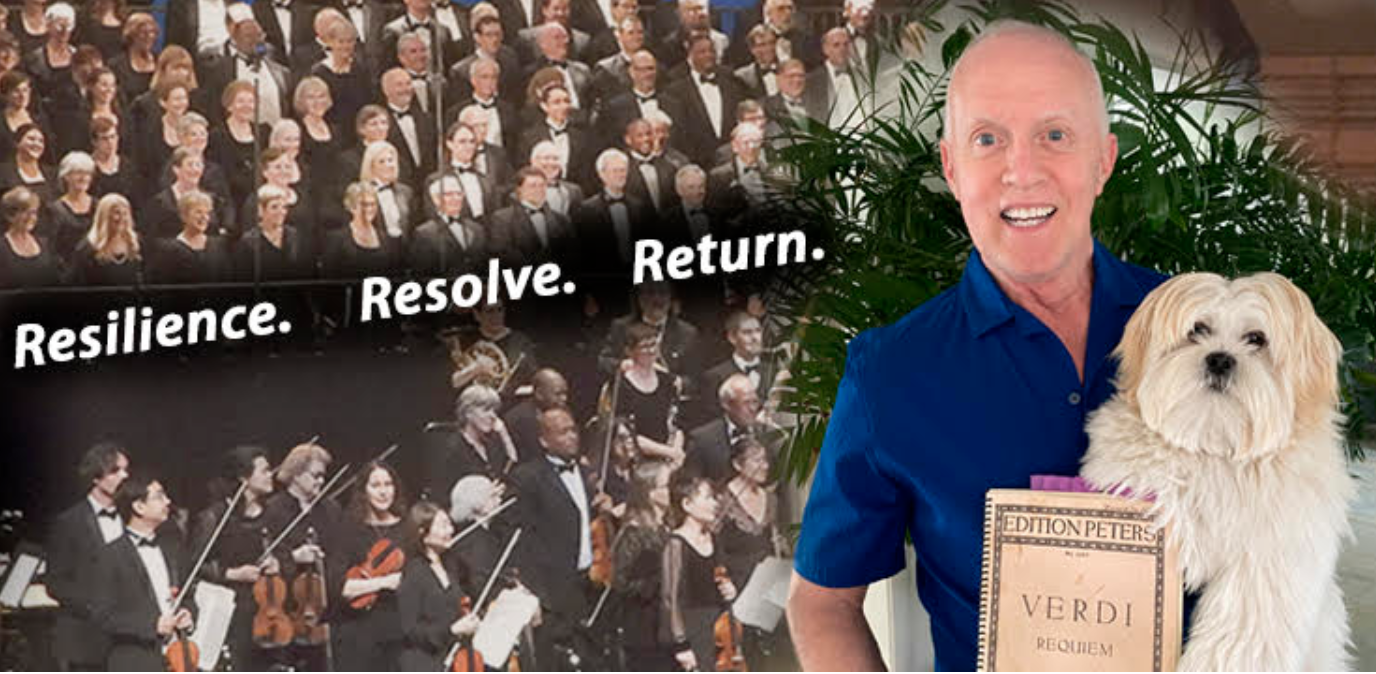 Season 26 and COVID-19
It is our hope in the coming months that we will once again be able to reconnect safely to make beautiful music as it is our strong desire once again to share and reach out through the choral orchestral art. Thank you for your patience on this journey of hope as we look to our future together.
Ticket information will be made available when we are once again given the green light to rehearse and perform. Please check for updates regularly on our website and Social Media.
THE SCSO's ANTICIPATED 2021-2022 SEASON (Pending Covid restrictions)
***************************************
Home for the Holidays Celebration
Saturday, December 11, 2021
Memorial Auditorium
1515 J Street, Sacramento
2:00 PM Matinée (No evening performance)
Headliner: Salvatore Atti, Tenor
Guest Chorus: Sacramento Children's Chorus,
David Vanderbout, Music Director
Green Valley Theater Puppets – Christopher Cook
****************************************
Messiah Sing
December 26, 2021
First United Methodist Church
2100 J Street, Sacramento
2:00 PM
Donald Kendrick, Conductor
Ryan Enright, Organist
******************************************
Verdi Requiem (Postponed from March 20, 2020)
Saturday, March 12, 2022
SAFE Credit Union Performing Arts Center (SCSO début concert)
1301 L Street, Sacramento
7:00 PM – Pre-concert talk
8:00 PM – Concert
Schola Cantorum, Guest Chorus
Jennifer Forni, Soprano
Linda Baird, Mezzo
Robert Breault, Tenor
Christian Zaremba, Bass
Honoring Sacramento Restaurateur Biba Caggione
Performance dedicated to Victims and Families of the pandemic
******************************************
26th Anniversary Concert
Saturday, May 14, 2022
SAFE Credit Union Performing Arts Center
1301 L Street, Sacramento
1:00 PM- Pre-concert talk
2:00 PM Matinée (No evening performance)
Stabat Mater– Charles Villiers Stanford
Lobgesang – Felix Mendelssohn
Schola Cantorum, Guest Chorus
Marina Harris, Soprano
Jennifer Mitchell, Soprano
Chadwick Somers, Tenor
Efrain Solis, Baritone