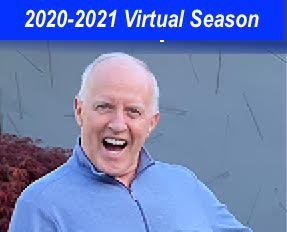 Behind the Scenes with the SCSO
Due to the pandemic, we will celebrate our 25th silver anniversary with a virtual season.
Please enjoy our archived footage of recent SCSO performances and special events throughout the coming year. Our behind-the-scenes interviews  are designed to engage, educate and enlighten our audience members and performers alike.
It is our hope in the coming months that we will once again be able to reconnect to make beautiful music through the choral orchestral art. We ask you to join us on a journey of hope as we look to the future together. Please check back here for regular updates.
SEPTEMBER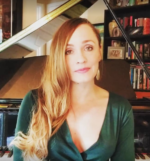 September 25, 2020 – Noon – 1:00 PM
Capital Public Radio – 88.9 FM
VIDEO: A Tour to Remember
The SCSO's 2004 First European Tour
Classical Music Host Jennifer Reason visits with Conductor Donald Kendrick and Alumni about the SCSO's first European Tour in 2004 to Munich, Prague, Vienna and Budapest.
Insight Interview – Pamela Wu and Jennifer Reason
OCTOBER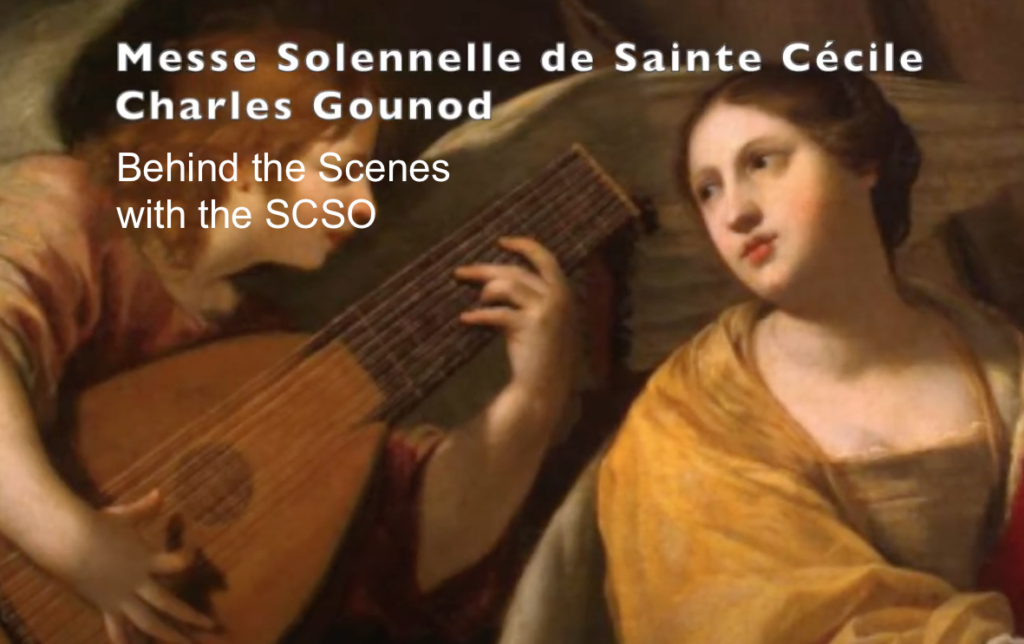 Behind-the-Scenes Interviews
Stained Glass 2019
Music for Saint Cecilia
Concert revisited

Dr. Ryan Enright, Organist
Carrie Hennessey, Soprano
Michael Desnoyers, Tenor
Kevin Doherty, Baritone
Messe Solenelle de Sainte Cécile – Charles Gounod
A Song for St. Cecilia's Day  – Dr. Scott Perkins
World Première – SCSO 2019 Commission
Works by Handel, Elder, Archer, Dickau
Commissioning a Choral Work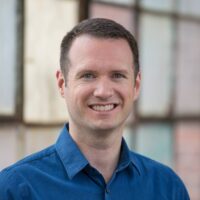 Composer Dr. Scott Perkins shares his thoughts with Conductor Donald Kendrick
2019 partnership with the SCSO
World Première of A Hymn to Saint Cecilia
Dr. Ryan Enright, Organist – Special Videos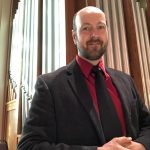 Pulling Out All the Stops – Introduction to the Organ
Organ Recital
Coming soon . . .
NOVEMBER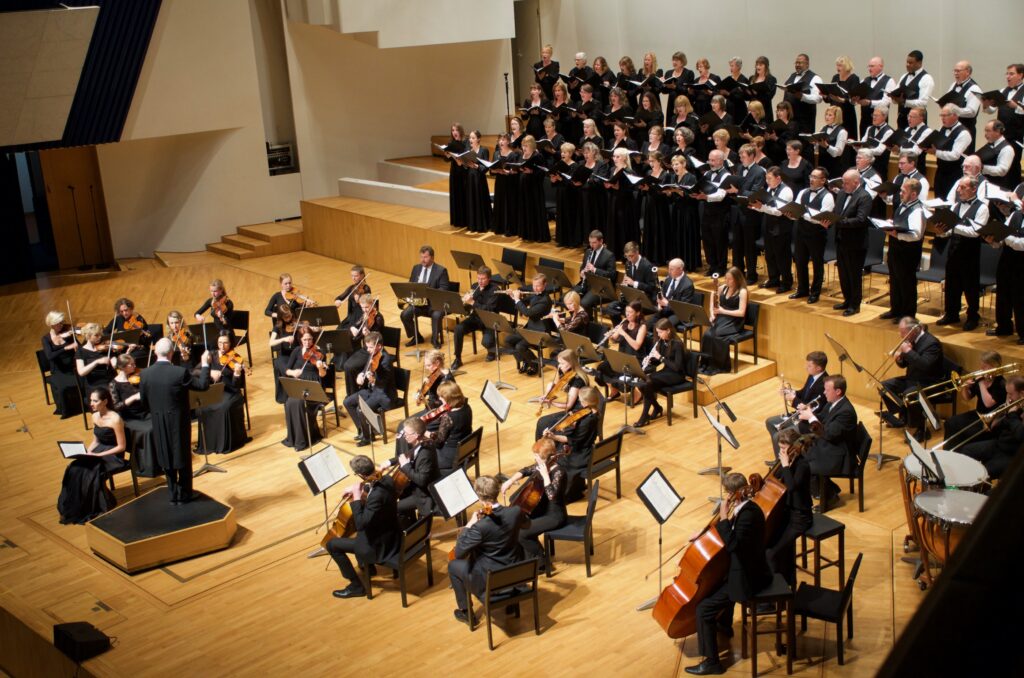 SCSO – Cultural Ambassadors – Helsinki, Finland
A Salute to the SCSO's 2017 Singing Revolution International Tour to Latvia, Estonia and Finland with behind-the-scenes interviews and performance: Mendelssohn's Psalm 42 and Rossini's Stabat Mater
Anatomy of an SCSO Concert
A look at the behind-the-scenes work that makes the SCSO musical magic happen
DECEMBER 2020
Wells Fargo Home for the Holidays 2019 revisited
Performance and Behind-the-Scenes Interviews
Dr. Chadwick Somers, Tenor
Sacramento Children's Chorus – Alex Grambow, Director
Puppets – Green Valley Theatre Company – Christopher Cook, Designer
Unique partnership with Make-A-Wish Foundation and KVIE
Outreach: Wells Fargo Home for the Holidays Children's 2019 Matinee revisited
Performance and Behind-the-Scenes Interviews with Teachers, Students, Singers, Orchestra Members
JANUARY 2021
SCSO – Cultural Ambassadors – Salzburg, Slovenia, Croatia
Performance and behind-the-scenes interviews
Requiem – Mozart
Why I Sing
A collage of interviews with SCSO Members & Alumni
FEBRUARY 2021
Eternal Light CD – Requiem – Mozart – Lux Aeterna – Lauridsen
The SCSO's June 2008 Disney Hall Début with our own SCSO Orchestra
A look at the detail behind the scenes that made this unique concert happen
MARCH 2021
European Masterworks
Ein Deutsches Requiem – Johannes Brahms
Serenade in E-minor – Edward Elgar
Five Mystical Songs – Ralph Vaughan Williams
Carrie Hennessey, Soprano
Trevor Scheunemann, Baritone
Brahms Requiem Ted Talks – Dr. Ted Hoehn
Pre-Concert Talk – Donald Kendrick
APRIL 2021
May 2018 Praise and Jubilation Performance Revisited
Donald Kendrick's May 2018 Sacramento State Retirement Party
A look back on 33 exciting years of teaching at Sacramento State
Jubilate – Dan Forrest
Te Deum- Dvorak
Ancient Airs & Dances – Respighi
Anne-Marie Endres, Soprano
Rachel Songer, Soprano
Shawn Spiess, Baritone
MAY 8, 2021 – Postponed due to COVID
SAFE Credit Union Performing Arts Center Début
Verdi Requiem – We will provide future updates here.